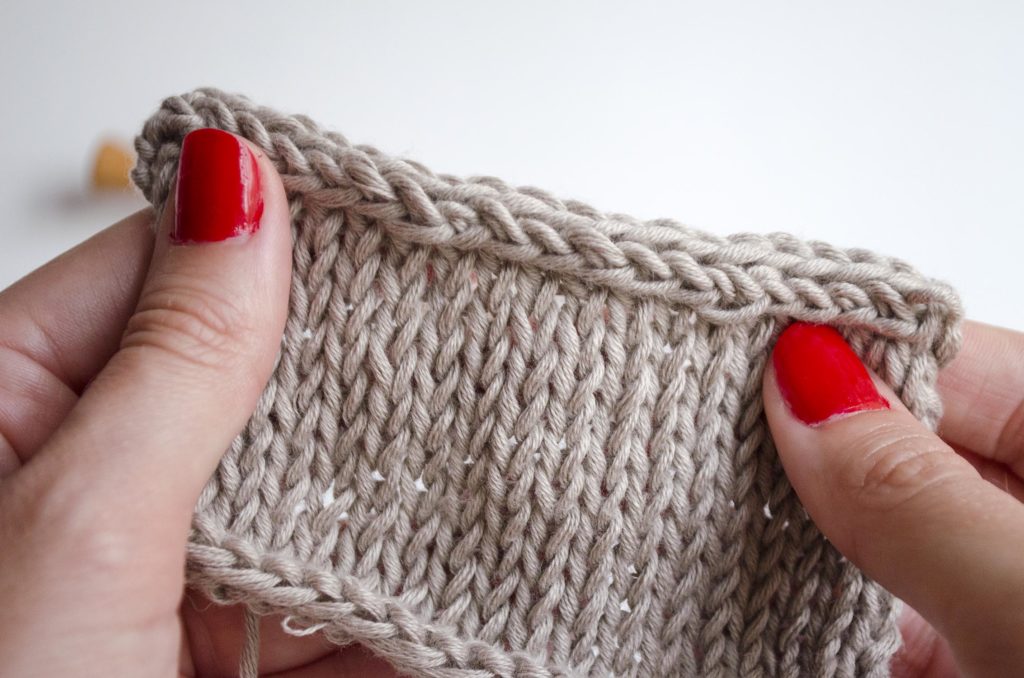 In today's post, we are going to show you a new way to cast off in your knitting projects. As you've already seen on our blog a few ways to cast off, but today's is special because it creates a cute, decorative border. It's made by creating an i-cord or cording while you're casting off, so you do it all at once.
Take a look at our video to learn this easy technique. You're going to love it!
To do the i-cord bind off, choose your favorite work and follow these steps:
1.When you get to row where you are going to cast off, knit the first stitch and then increase until you have 3 stitches in total, as you see in the video.
2.Knit 2 stitches, knit 2 together through the back loop.
3.Slip the 3 stitches from the right needle to the left.
Repeat steps 2 and 3 until you have work all stitches on your needles. You will have 3 stitches on the right needle. To cast them off:
1.Slip the three stitches to the left needle.
2.Knit 2 together, knit 1 through the back loop. Return the stitches to the left-hand needle.
3.Knit 2 together through the back loop.
Now you only need to cut the yarn and tie it off to finish! You'll have your edge with an icord border ready.
For this tutorial, we've used Pima Cotton and 5mm wooden needles, but any of our WAK materials will work just as well.  And you? Where will you use this style of cast off?